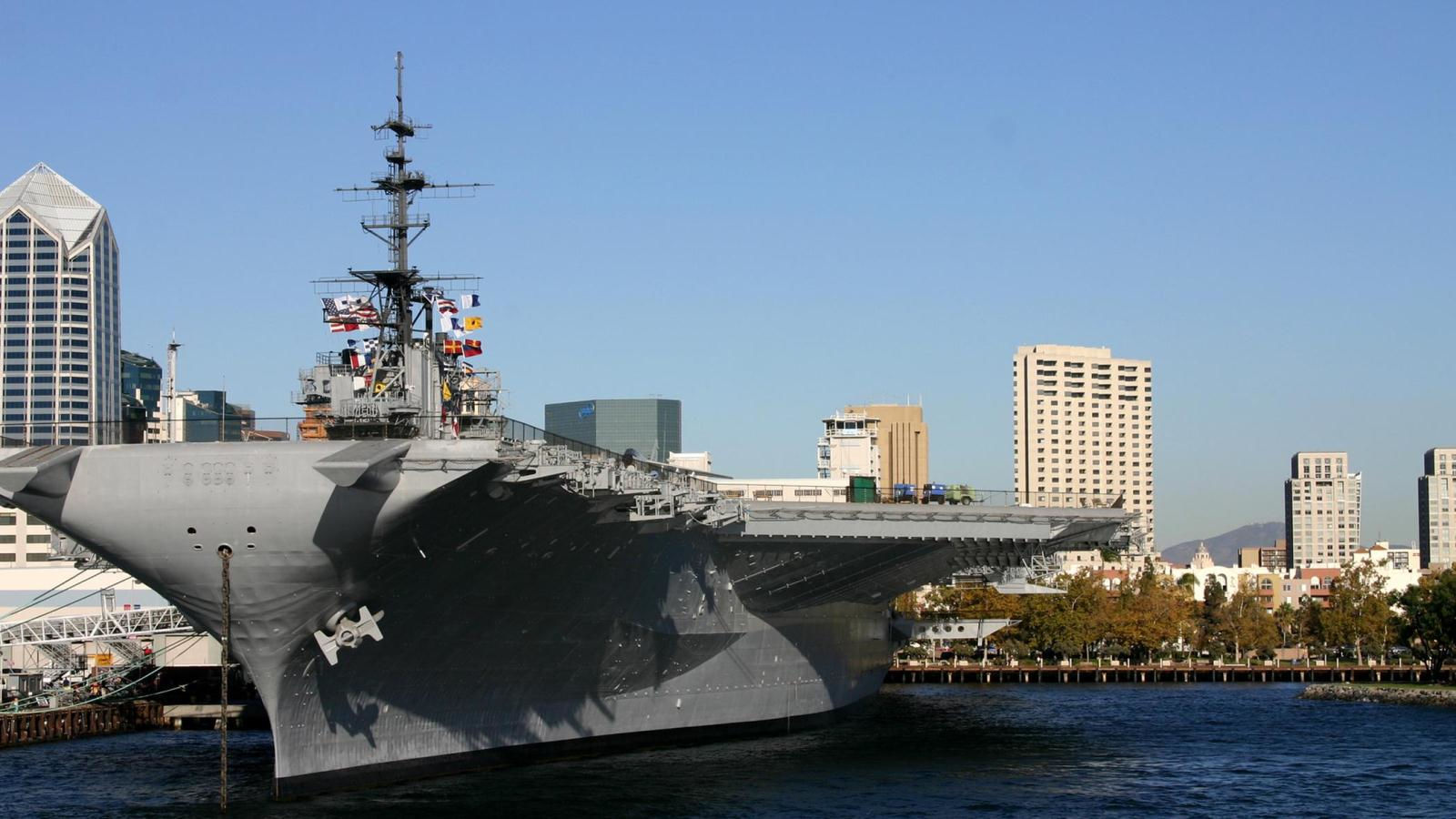 The Westin San Diego is one of the top hotels near USS Midway. The USS San Diego (CL 53) was christened at launching in July 1941 by Grace Benbough, wife of the mayor of the ship's namesake city. Commissioned into service six months later - just a month after the Pearl Harbor attack - the San Diego soon joined the Pacific Fleet with which she served nearly continuously throughout World War II.
The San Diego was a light cruiser-one of four of the Atlanta class-and the only one of her sisters to survive the war unscathed. Ships of this class could steam at over 30 knots and carried a main battery of 16 five-inch guns, which enabled them to provide formidable anti-aircraft defense for the fast carrier task forces that spearheaded the naval offensive in the Pacific.
A fortunate and well-run ship, always ready for action; the San Diego steamed over 300,000 nautical miles, engaged the enemy on 34 different occasions, and never lost a man. She earned 18 battle stars for her World War 11 service, more than any other Navy ship except for the famous carrier Enterprise.
In recognition of her battle record and her long, reliable and steady service-from the darkest days of the war to the final victory-Admiral Halsey designated the San Diego to be the first allied warship to enter Tokyo Bay at the war's end.
Returning after the war to the city for which she was named, the San Diego received a tumultuous welcome and was the center of jubilant Navy Day celebrations. Barely a year later, a brief but action-filled career came to a close when she was decommissioned in November 1946.
During your stay in San Diego, be sure to visit the USS San Diego, as well as the USS Midway, which is now a naval museum. Our hotel makes a great base from which to experience WW2 history. Book now to get our Best Available Rates, guaranteed, and make the most of your trip to these historic sites.