WestinWORKOUT® Fitness Studio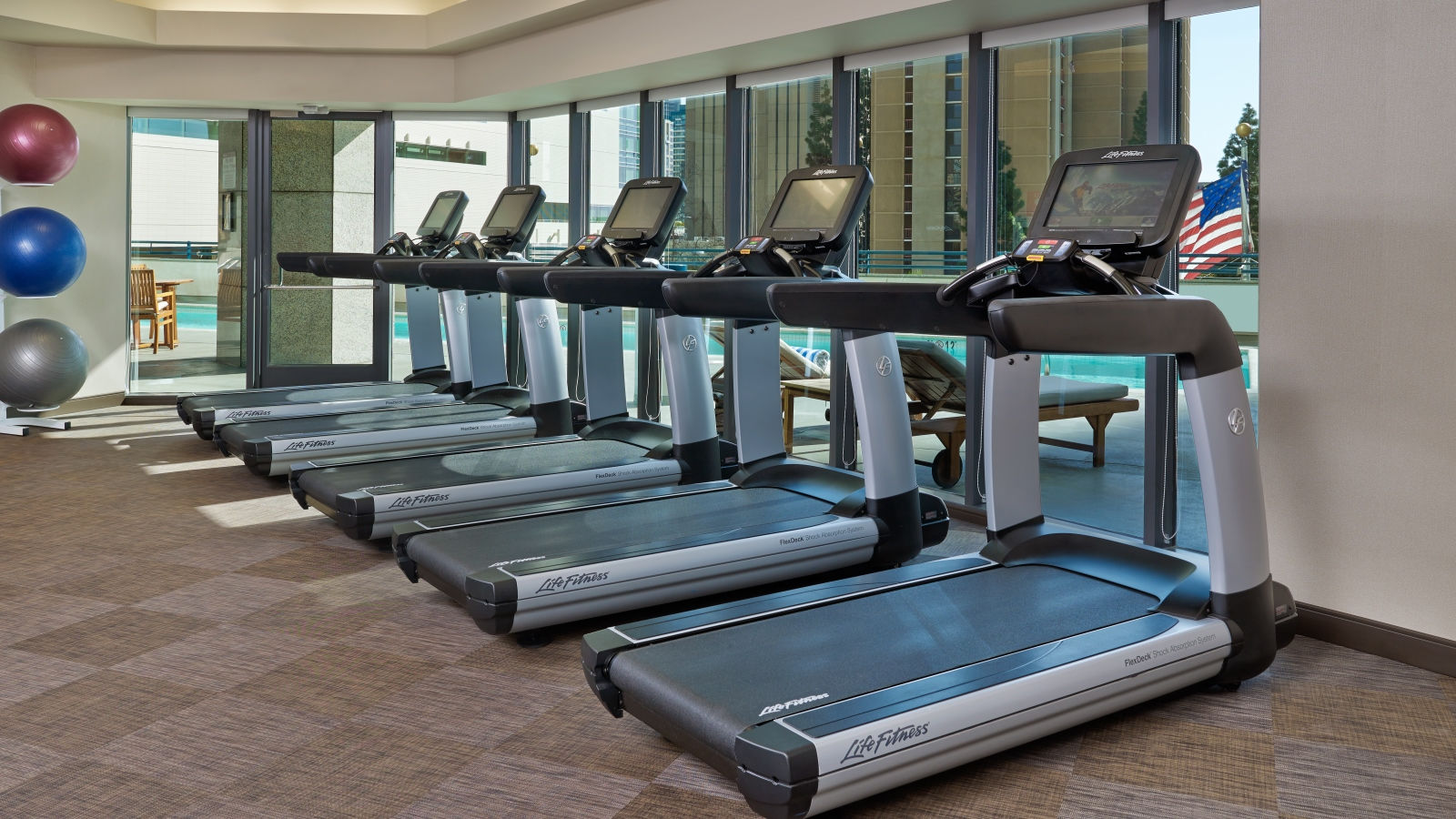 The Westin San Diego understands the importance of staying fit and active away from home.
Enjoy the comprehensive overhaul of our new 24-hour WestinWORKOUT® Fitness Studio. Elevate your energy level on the treadmill, tone up with strength machines or grab a mat to stretch and let go of stress. The airy surroundings of WestinWORKOUT® Fitness Studio feature the finest exercise equipment from world-class brands for all levels of performance. We provide everything you need for an exhilarating workout, so you can energize or de-stress day or night.
New Balance Gear Lending Program
To help you pack light and stay fit, we now offer New Balance® shoes and clothing for you to use during your stay for only $5.00. Simply dial Service Express® or during check-in and request your shoe and clothing size and they will be conveniently delivered to your guest room. Shoes come with socks that are brand new and apparel is provided fresh and clean. Upon departure, simply leave the items in your room in their carryall. Learn More>>
RunWESTINTM
Runner's World Magazine has created a running map for Westin specific to the San Diego area. Get the most out of your workout and take in the San Diego city sights running alone or alongside the Westin Hotel Running Concierge. View our running map and start planning your trip. Running routes are provided in a 3 mile and 5 mile running/jogging radius from the hotel.